Educators
Music is a powerful tool in the education of young children. Through group singing, learning Hawaiian words, exercising listening and rhythmic skills, children become aware of living healthy, the environment, culture, relationships, and more.
A Leon & Malia concert is a very special, joyful experience. This student enrichment program is designed for children ages 3-12 years with literary components that meet benchmarks of quality learning. The concerts are lively, engaging, interactive, with catchy songs that teach children how to sing and say Hawaiian words; learn fascinating facts about Hawaii's finned and feathered friends, island foods, special stars, famous sailing canoes and more.
The concert includes favorites from Leon & Malia's hit sing along DVD's and CD's. Kids participate in singing about the state fish with the "loooong" name, the endangered humpback whale, the Hawaiian goose and other delightful songs about Hawaii's treasures.
Note to Educators: Leon & Malia's programs meet Hawaii State Department of Education HCPS II Performance Content Standards. The programs have received commendations by Hawaii's public and private Schools, Hawaiian Studies programs, Head Start programs, PBS Hawaii, and many professional and community organizations.

Study Units and Songbooks
Wai Ola Study Unit

This kit contains: 1) a booklet with song sheets, lyric sheets and instructions on how to utilize the 3 songs in the study unit to teach children about the importance of Hawaii's watersheds; and 2) a CD with a) the full version (music with vocals) and b) a "karaoke" version (music without the main vocals) of the 3 songs.
Keiki Calabash Songbook

This songbook contains song sheets and lyric sheets for all 8 songs from the hit sing along DVD/CD:

Jibber-Jabber, Humuhumunukunukuapua'a, Pueo, Gentle Nene, Hokule'a, Ono Stuff, Notchy and the most popular "Ohana Song" (We Are Family)
Hawaii Kids Calabash Songbook

This songbook contains song sheets and lyric sheets for all 8 songs from the hit sing along DVD/CD:

Malama I Ka Aina, Apoha the O'opu, Wai Ola, Pearly Shells, Ilioholoikauaua (Monk Seal), Niu-Coconut, Honu, Hawaii Aloha

Comments / Reviews
Educator Reviews
"It was a real joy and pleasure to have Leon & Malia perform... the children especially enjoy participating through gestures, movements and singing together with Leon & Malia."
-Wahiawa Elementary
"The presentation was excellent... the students learned so much about Hawaii while thoroughly enjoying themselves."
-Pearlridge Elementary
"Your performance captured our students' attention... your musical sound is superb, which our children can relate to."
-Royal School
"Leon & Malia captured the attention and hearts of everyone in the audience! We especially appreciate their help in teaching our military student body about Hawaii and its unique cultural heritage. Their message of ohana, aloha and lokahi was so well presented with their lively and endearing music."
-Nimitz Elementary
The state... is fortunate to have the results of your creative energies in the form of the 'Ohana Song to use in schools, programs and festivities."
-DOE Hawaiian Studies
We are still receiving praises and expressions of gratitude from many who thoroughly enjoyed your performance... a memorable event."
-City and County of Honolulu
"Touched by the duo's friendliness and enthusiasm, our children really 'got into it' and sang along."
-Kahala Elementary
"We were all impressed with the effort, thought and care that went into your production, from providing us with the video tape and lyric sheets to the age level appropriateness of your songs and dialog."
-Ka'ewai Elementary

Student Reviews
"I felt good about myself and I will be happy for all my life."
-Dustin
"Thank you for singing Hawaiian songs about the old Hawaiian days when we was not born."
-Lilinoe
I really like your singing. It brings joy and happiness."
-Stella
"I love the program... it is very very funny."
-Brent
"My classmates and I love the songs so much, a lot of us look like we were in a trance."
-Elisha
"You express your feelings for children in your songs. It was the best thing I ever saw in school."
-Tiffany
"I wish you guys could come more than one time each year."
-Karlynne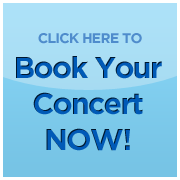 NEW RELEASE!
Hawaii Kids Calabash
(sequel to Keiki Calabash)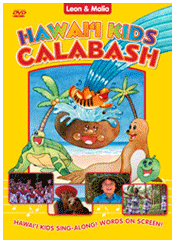 Musical fun with Leon & Malia, hundreds of island kids, hula dancers, playful puppets, all set in the great Hawaiian outdoors.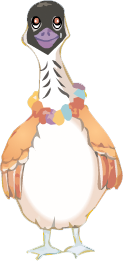 Nene - Hawaiian Goose

Follow us on Facebook