Sharing the Aloha Spirit worldwide!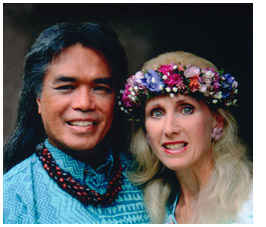 Award-winning composers, recording artists, performers and producers, Leon Siu and Malia Elliott comprise the versatile, creative team, Leon & Malia — a unique musical bridge from Hawaii to the rest of the world.
COMPOSERS
Leon & Malia's compositions range from film scores to commercial jingles, to symphonic works, to children's songs, to vintage and current Hawaiian music, to contemporary pop and exotic world-beats. Leon & Malia's writing credits include Boy With Goldfish, the benchmark symphonic cantata, recorded with the prestigious London Symphony Orchestra; the dynamic soundtrack for The Voyage of the Hokule'a, the award winning National Geographic documentary; their best-selling, sing-along children's CDs and DVDs; environmental awareness studies and a variety of other innovative works.
PERFORMERS
Through their performances, Leon & Malia have shared the Aloha Spirit world wide — from college pubs to elegant showrooms; symphony halls to sports stadiums; mega-pop festivals to the ballrooms of ships at sea. No matter what the venue, Leon & Malia's performances are always engaging, uplifting, breathtakingly beautiful and thoroughly enjoyable. Whether performing the vintage songs of Hawaii, pop hits or their own compositions, Leon & Malia make every song a memorable experience.
CHILDREN'S MUSIC
Leon & Malia are Hawaii's leaders in children's music. Every year, they perform to tens of thousands of school children throughout Hawaii. Leon & Malia's Keiki Calabash concerts, videos, CDs, activity books and other children's products, delight and inspire the children of Hawaii to explore the natural and cultural magic of their unique island home.
PRODUCERS
Although Leon & Malia are known to the public as performers and composers they are also very active in media production, involving many projects year-round. Through their companies, Leon & Malia Productions and Haku Mele Hawaii, they produce a wide variety of CDs, videos and DVDs for a number of clients.

Discography - Leon & Malia Productions
Leon & Malia Recordings
Leon & Malia (Leon & Malia LP 1970)
Blend (Leon & Malia LP 1972)
Haku Mele (Leon & Malia LP 1976)
Heartland (Leon & Malia LP 1979)
Mokulana (Leon & Malia LP/storybook 1979)
Boy With Goldfish (Leon & Malia/LSO Digital LP 1980)
Ho'olako Hawaii (Leon & Malia cassette 1987)
Tropic Nights (Leon & Malia cassette 1991)
Boy With Goldfish (Leon & Malia/LSO CD 1991)
Keiki Calabash (Leon & Malia CD 1993)
Keiki Calabash (Leon & Malia VHS 1993)
Slack Key Praise (Siu/Kahiapo CD 1997)
Lullaby Moon 1 (Malia CD 1999)
Lullaby Moon 2 (Malia CD 2003)
Keiki Calabash (Leon & Malia DVD 2004)
Hawaii Kids Praise (Leon & Malia CD 2005)
Boat Days-Tropic Nights (Leon & Malia CD 2006)
Hawaii Kids Calabash (Leon & Malia DVD 2007)
Hawaii Kids Calabash (Leon & Malia CD 2011)
Other Leon & Malia Productions
Ho'olauae (Kamalani Children's Chorus 1997)
O Ka Hua Na Ka 'Uhane (Big Island Kupuna 1998)
From A Joyful Heart (various artists 2002)
Da Jesus Story (narration 2002)
Tutu and Me (Tutu and Me Choir 2004
Wee Play and Learn (Keiki Kani Choir 2005)
One Answer 1 (various artists 2004)
One Answer 2 (various artists 2005)
One Answer 3 (various artists 2006)
Compilation Productions
Kokua Homeless (various artists 1995)
Na Mele Pono (various artists 1996)
Highlights
Concert Tours and Showrooms
Europe
North America
South Pacific
Hawaii

Symphony Performances
London Symphony Orchestra
Honolulu Symphony Orchestra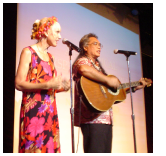 Cruise Ships
Norwegian Cruise Lines
Royal Viking Lines
Sitmar Lines
Pacific Far East Lines

Events
Trade Shows and Conventions
International Music Festivals
Charitable Concerts
Expositions and Fairs
Community and Cultural Celebrations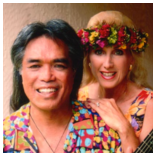 Television
Documentaries
Variety Shows
Commercials
Telethons

Recordings
Contemporary and Classic Hawaiian
Originals
Children's Music
Symphonic
Film Scores
Videos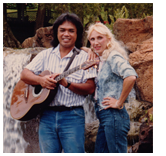 Follow us on Facebook